PHOTO OF THE ROPEWALK AT THE CHARLESTOWN NAVY YARD :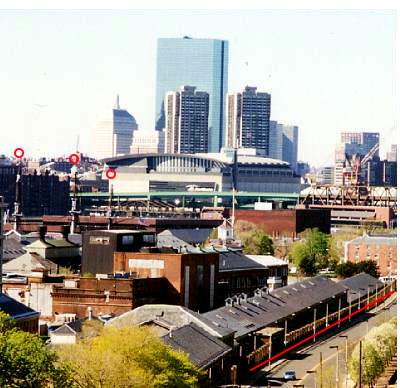 The Ropewalk runs almost 1/4 mile in length along the road in the lower right of this picture (see red line). Note the size of the car to get an indication of how long the Ropewalk really is.
In the background is downtown Boston.
Red circles have been placed just above the masts of the U.S.S. Constitution.
Read about this ropewalk and others in this article: