This is a Civil War Patriotic envelope, or cover, showing Uncle Sam of the North preparing the gallows, spinning hemp from a wheel which reads "Hemp for traitors, North or South".
Many drawings like this contain a statement at top left reading "Them pesky Treason fellers hev got to hev Rope and 'more tew' and we mite jest as well be gettin th Hemp dewins ready first as last and give 'em full swing".
Will the perpetrators of modern day cannabis hemp prohibition one day be considered traitors?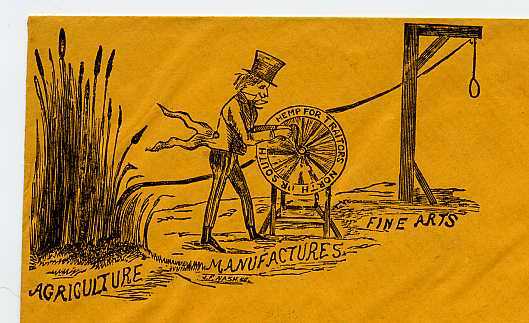 Special thanks to Pretzel Mike for donating this fine item to the Boston Hemp Co-op!!